Yes, They Think We Are Great!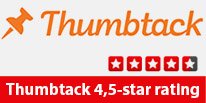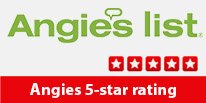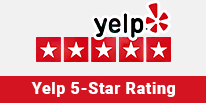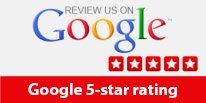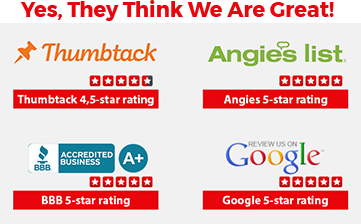 LG Appliance Repair Fresno
When your LG appliances start acting up, it's crucial to find a reliable and efficient repair service to get them back to optimal performance. At Wolf Appliance Repair, we specialize in LG appliance repair in Fresno, providing top-notch service that you can trust. Whether you're dealing with a malfunctioning LG stove, dishwasher, washer, refrigerator, dryer, or range, our skilled technicians are here to help.
Why Choose Wolf Appliance Repair?
Experienced Professionals: Our team consists of highly trained technicians who have extensive knowledge and expertise in LG appliance repair. We are authorized to handle repairs for LG appliances, ensuring that you receive the best service possible.
Prompt Service: We understand the inconvenience of a broken appliance, which is why we strive to provide quick and efficient repair solutions. When you contact us, we'll schedule a convenient appointment and dispatch a technician to your location as soon as possible.
Comprehensive Repairs: Our LG appliance repair service covers a wide range of common problems that you may encounter with your LG appliances. From faulty control panels to leaks, strange noises, or poor performance, we have the skills to diagnose and fix the issue effectively.
Quality Parts: To ensure long-lasting repairs, we use only genuine LG replacement parts. This guarantees that your repaired appliance will continue to function optimally and reduces the likelihood of recurring issues.
Convenient Solutions: We offer LG appliance repair service near you, making it easy for Fresno residents to access our expertise. With just one call, you can schedule a visit from our repairman to assess and repair your LG appliance.
Common LG Appliance Problems
LG appliances are known for their reliability, but like any complex machinery, they can experience issues over time. Here are some of the most common problems that our customers encounter:
1. LG Stove/Range Repair
Problem: The burners fail to heat up or maintain consistent temperature levels.
Solution: Our technicians will inspect the heating elements, wiring, and control panel to identify the cause. Depending on the issue, we may replace faulty components or recalibrate the temperature controls.
2. LG Dishwasher Repair
Problem: The dishwasher doesn't clean dishes thoroughly or fails to drain properly.
Solution: We'll examine the spray arms, filters, pump, and drain system to determine the underlying problem. Whether it's a clogged filter, malfunctioning pump, or a faulty motor, we'll fix it promptly to restore your dishwasher's performance.
3. LG Washer Repair
Problem: The washing machine is leaking water or doesn't spin or agitate properly.
Solution: Our skilled technicians will inspect the hoses, pump, drum, and motor to find the source of the issue. We'll replace worn-out parts, fix leaks, or address any other problems to get your washer running smoothly again.
4. LG Refrigerator Repair
Problem: The refrigerator is not cooling adequately, or the freezer section is defrosting.
Solution: We'll troubleshoot the condenser coils, evaporator fan, temperature sensors, and other components to identify the root cause. Whether it's a faulty thermostat, compressor, or defrost system, we'll provide the necessary repairs to restore proper cooling functionality.
5. LG Dryer Repair
Problem: The dryer doesn't generate heat or fails to dry clothes effectively.
Solution: Our technicians will inspect the heating element, thermostat, drum belt, and ventilation system. We'll address any issues, such as a broken heating element or clogged dryer vent, ensuring that your dryer operates efficiently once again.
These are just a few examples of the LG appliance repair services we offer. No matter the problem you're facing, our experts will diagnose the issue accurately and provide the most suitable solution.
Don't let a malfunctioning LG appliance disrupt your daily routine. Contact Wolf Appliance Repair today to schedule an appointment with our trusted technicians. We'll have your LG appliance up and running in no time!