Yes, They Think We Are Great!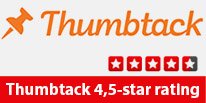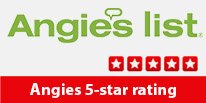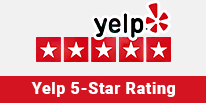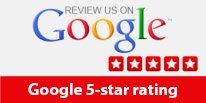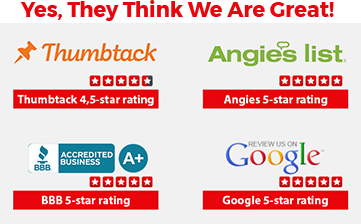 Viking Appliance Repair Fresno
Fast and Reliable Viking Appliance Repair Service in Fresno
If you're facing issues with your Viking appliances, look no further! Our authorized Viking repair service is here to provide top-notch solutions for all your Viking appliance repair needs in Fresno. With years of experience and a team of skilled technicians, we are dedicated to delivering exceptional service that exceeds your expectations.
Why Choose Us for Your Viking Appliance Repair Needs?
Expert Technicians: Our team of trained and certified technicians specializes in Viking appliance repair. They have in-depth knowledge of all Viking models and can diagnose and fix any problem efficiently.
Prompt Service: We understand the inconvenience of a malfunctioning Viking appliance. That's why we strive to provide quick and reliable service. When you call us, we'll schedule a convenient appointment and arrive at your doorstep on time.
Comprehensive Repairs: From Viking stove repair to Viking dishwasher repair, Viking washer repair to Viking refrigerator repair, and Viking dryer repair to Viking range repair, we handle it all. No matter the issue, our technicians have the expertise to get your appliance up and running again.
Quality Parts: We use only genuine Viking replacement parts to ensure the longevity and performance of your appliances. These parts are sourced directly from the manufacturer, guaranteeing the highest quality.
Customer Satisfaction: Your satisfaction is our priority. We strive to deliver exceptional service and complete customer satisfaction. Our technicians will explain the problem, the repair process, and provide helpful tips to avoid future issues.
Common Problems with Viking Appliances
Viking appliances are known for their durability, but like any other appliances, they can experience problems over time. Here are some common issues our Viking appliance repair service addresses:
Viking Stove: Igniter failure, uneven heating, gas burner not lighting, temperature control issues.
Viking Dishwasher: Poor cleaning results, leaks, unusual noises, failure to start.
Viking Washer: Leaking water, excessive vibration, drum not spinning, error codes.
Viking Refrigerator: Not cooling, water dispenser not working, ice maker issues, unusual noises.
Viking Dryer: No heat, overheating, drum not turning, unusual odors.
Viking Range: Uneven heating, faulty burners, oven not heating, control panel problems.
These are just a few examples of the problems we encounter. Our technicians have the expertise to diagnose the root cause and provide an effective solution for any Viking appliance issue.
Contact Us for Reliable Viking Appliance Repair in Fresno
When your Viking appliance is giving you trouble, don't hesitate to contact our expert repairman. We are just a phone call away and ready to assist you. Whether it's a minor repair or a complex issue, we have the skills and knowledge to get the job done right the first time.
For the best Viking appliance repair service in Fresno, contact Wolf Appliance Repair today. Our friendly customer support team will schedule an appointment at your convenience and have your Viking appliances running smoothly again!