Yes, They Think We Are Great!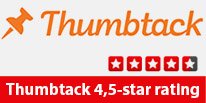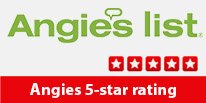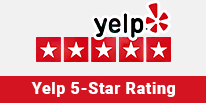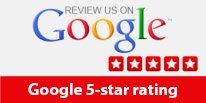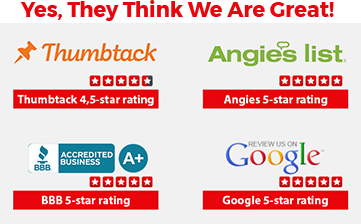 Maytag Appliance Repair Fresno
Are your Maytag appliances giving you trouble? Don't worry, we've got you covered! At Wolf Appliance Repair, we specialize in professional Maytag appliance repair in Fresno and the surrounding areas. Our team of skilled technicians is here to ensure that your Maytag appliances are up and running smoothly again in no time. With our reliable service and expertise, you can trust us to get the job done right.
Why Choose Wolf Appliance Repair for Your Maytag Appliance Repair Needs?
When it comes to Maytag appliance repair in Fresno, we stand out from the rest. Here's why you should choose us:
Experienced Technicians: Our team consists of experienced and certified technicians who are well-versed in Maytag appliances. They have the knowledge and skills to diagnose and repair a wide range of issues.
Authorized Repair Service: We are an authorized repair service for Maytag appliances. This means that we have access to genuine Maytag parts and follow the manufacturer's guidelines for repairs, ensuring the longevity and performance of your appliances.
Prompt and Reliable: We understand the inconvenience of a malfunctioning appliance. That's why we strive to provide prompt and reliable service. When you contact us for Maytag appliance repair, we'll schedule a convenient appointment and arrive on time.
Comprehensive Repairs: Whether you need Maytag stove repair, Maytag dishwasher repair, Maytag washer repair, Maytag refrigerator repair, Maytag dryer repair, or Maytag range repair, we've got you covered. Our technicians are equipped to handle all types of Maytag appliances.
Customer Satisfaction: Your satisfaction is our top priority. We take pride in delivering exceptional customer service and ensuring that you are happy with the results of our repair work.
Common Problems with Maytag Appliances
Maytag appliances are known for their durability, but like any other appliances, they can encounter issues over time. Here are some common problems you may face:
1. Maytag Stove Not Heating Properly
Is your Maytag stove failing to heat up as it should? This can be a frustrating issue, especially when you have a meal to prepare. The cause of this problem can vary, from a faulty heating element to a malfunctioning control board. Our skilled technicians can diagnose the issue and provide an effective solution, whether it's replacing a part or repairing the wiring.
2. Maytag Dishwasher Not Draining
Having a dishwasher that doesn't drain properly can leave your dishes dirty and your sink clogged. A clogged filter, a malfunctioning pump, or a blockage in the drain hose could be the culprit. Our technicians will inspect your Maytag dishwasher, identify the underlying cause, and resolve the problem, ensuring that your dishes come out sparkling clean.
3. Maytag Washer Making Strange Noises
Are you hearing unusual noises coming from your Maytag washer during the wash cycle? This could indicate a problem with the motor, bearings, or other internal components. Our experts will conduct a thorough inspection, diagnose the issue, and carry out the necessary repairs to restore your washer's smooth and quiet operation.
These are just a few examples of the many Maytag appliance issues we can handle. Whether it's a refrigerator not cooling, a dryer not drying, or any other problem, our skilled technicians have the expertise to provide effective solutions.
If you're in need of the best Maytag appliance repair service in Fresno, look no further than Wolf Appliance Repair. Contact us today to schedule an appointment with our reliable and knowledgeable technicians. Don't let appliance problems disrupt your daily routine – we're here to help!